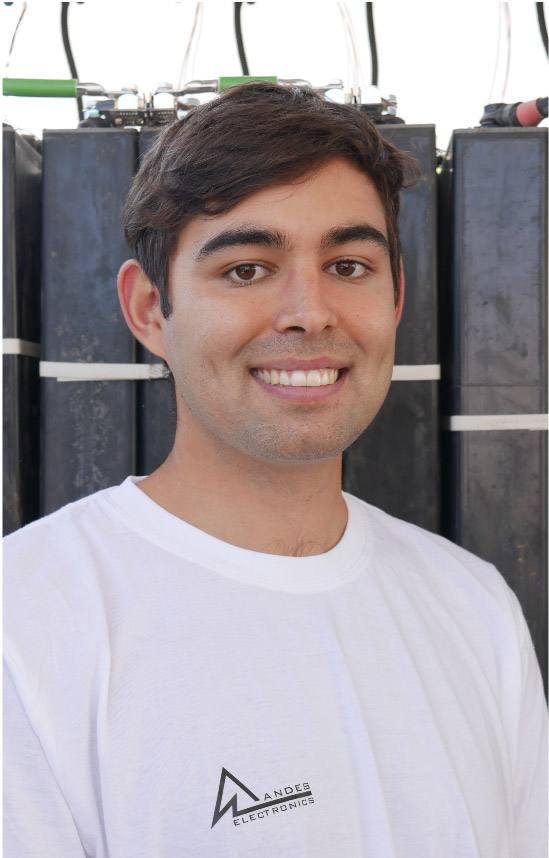 Pablo Poblete Durruty
Director of Innovation and Technology
Civil Electrical Engineer UC, PhD (c) UC-UTS
Francisco Aguirre Cambiaso CEO
Civil Industrial Engineer with a major in Electrical Engineering UC
Andrés Díaz Alday
Hardware R&D Manager
Civil Industrial Engineer with a major in Electrical Engineering UC
Juan José Abarca Garay
Software Engineer
Control and Automation Engineer INACAP
Matías Bravo Madrid
Hardware Engineer
Control and Automation Engineer INACAP
Participation in project FONDEF USACH-UC
Modular EVs Charger with Second Life Energy Storage for Smart Demand and Flexibility in Electric Infrastructure Utilization.
Worldwide technological invention/ technological invention at world level
Currently in the patenting process and in application for PCT.
Project development
Second life storage 250kVA.
IoT smart Street lighting system with second life Energy Storage of residential systems.
Awarding of competition Startup Science 2021
Award of funds for the project "Development and commercialization of technology to create electrical energy storage using heterogeneous second-life batteries".